Product
PM Parts(sintered)
MIM Parts(injection)

Contact Us
Address: 351 Youyi North Street,Shijiazhuang, 050071,China
Tel: 0086-311-85368955
Fax: 0086-311-85368977
E-mail: sales@zerichem.com
Stainless Steel Powder for (the Porous) Filter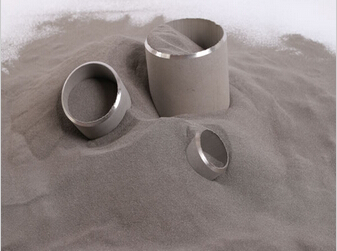 Product Characteristics
1.Particle size distribution is uniform and narrow, passing rate is more accurate.
2.Low density and high purity.
3.Low oxygen level.
4.Particle size can be customized at any range.
5.The specia water atomization method results in a more limited particle size distnbution and can be controlled well. Apparent density can be selected at will.

Chemical Compositions
| | Cr | Ni | Mo | Sn | Cu | S | P | C | 0*10-6 | N*10-6 | Si | Mn | Fe | |
| --- | --- | --- | --- | --- | --- | --- | --- | --- | --- | --- | --- | --- | --- | --- |
| 304L | 18/20 | 11/12 | / | / | / | ≤0.03 | ≤0.04 | ≤0.03 | 1000-2000 | 200-500 | ≤1 | ≤0.3 | Bal | |
| 316L | 16/18 | 13/14 | 2/3 | / | / | ≤0.03 | ≤0.04 | ≤0.03 | 1000-2000 | 200-500 | ≤1 | ≤0.3 | Bal | |
| 321 | 17/19 | 9/12 | / | / | / | ≤0.03 | ≤0.04 | ≤0.08 | 1000-2000 | 200-500 | ≤1 | ≤0.3 | Bal | Ti:≥5*C% |
| 310S | 24/26 | 19/22 | / | / | / | ≤0.03 | ≤0.04 | ≤0.03 | 1000-2000 | 200-500 | ≤1.5 | ≤0.3 | Bal | |
| 904L | 19/23 | 23/28 | 4/5 | / | 1/2 | ≤0.03 | ≤0.04 | ≤0.03 | 1000-2000 | 200-500 | ≤1 | ≤0.3 | Bal | |
| 434L | 16/18 | / | 0.75/1.25 | / | / | ≤0.03 | ≤0.04 | ≤0.03 | 1000-2000 | 200-500 | ≤1 | ≤0.3 | Bal | |
Product
State:Solid powder Application area :Sintered Metal filter
| Product Name | 316L Stainless Steel Powder | Product Model | 150-250μm |
| --- | --- | --- | --- |

1. Chemical Composition (WT%):
| | |
| --- | --- |
| Standard | IEC62321 Edition 1.0:2008, GB/T223.86-2009 |
| Test Item | Test Result |
| C | ≤0.03 |
| O | ≤2000ppm |
| S | ≤0.02 |
| P | ≤0.02 |
| Si | ≤1 |
| Cr | 16/18 |
| Ni | 12/15 |
| Mn | ≤0.3 |
| Mo | 2-3 |
| Fe | BAL |

2. Physicals:
Standard

ISO3923-1:1979 , ISO 3953:1993 ,ISO 9276-4:2001

Test Item

Test Result

Apparent Density
(g/cm3)

1.8-2.1

Tap Density
(g/cm3)

--

Flow Rate
(s/50g)

30-40

Particle Size Distribution

Sieving

(μm)

≤5%

Bal

≤5%